About Us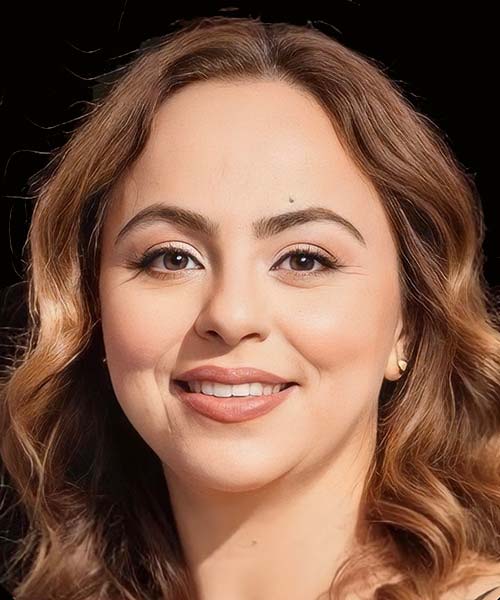 Marjan Rtz is a talented and accomplished hairstylist and makeup artist, boasting over a decade of experience in the ever-evolving beauty industry. Originally from Iran, Marjan embarked on her journey to the United States in 2012, settling down in the vibrant Orange County area. With her fluency in both Farsi and English, Marjan effortlessly connects with a diverse clientele, ensuring clear communication and understanding.

As a professional cosmetologist, Marjan's expertise extends far beyond simply creating stunning hair and makeup looks. She values the importance of listening attentively to her clients' needs and desires, allowing her to deliver personalized services that leave her clients feeling amazing. Marjan's artistic eye and up-to-date knowledge of current trends enable her to provide insightful suggestions, resulting in inspiring new looks and styles that truly reflect her clients' unique personalities.

However, Marjan's ultimate goal extends beyond mere aesthetics. She firmly believes that confidence is the key to beauty and strives to empower her clients through her transformative services. By providing exceptional attention to detail and delivering a fabulous new style, Marjan aims to make her clients feel not only beautiful but also fabulous and empowered.

Whether you're looking for a striking new haircut, a glamorous makeup transformation, or both, Marjan Rtz is the full-service hairstylist and makeup artist who will go above and beyond to ensure your satisfaction. With her extensive experience, artistic flair, and commitment to customer care, Marjan is ready to create an unforgettable beauty experience tailored just for you.